DESCRIPTION
FEATURES
SPECIFICATIONS
DESCRIPTION
MULTI Shirt is a dynamic, versatile and interactive garment. Thanks to the special construction of the chest area, the MULTI shirt provides greater breathability and well-being.

What you get: 1 Multi Shirt + 1 Patch (PLAN B with White Shirt, CAN FLY with Black Shirt).
LAUNCH OFFER: You will get a second black patch (NO to RACISM) FOR FREE!
Other patches in different colors and graphics can be purchased separately.
FEATURES
• Patented ventilation system for superior breathability
• Interchangeable patches to change your look
• Practical unisex design
• High-quality natural fabric for maximum comfort
SPECIFICATIONS
100% Cotton
Machine washable, 30° max.
Wash shirt and patches separately.
Interchangeable patch t-shirt. Why?
It may seem that changing the patch of the MULTI Shirt is just an aesthetic quirk, but... think again: by changing the patch, you change your look without having to wear a new t-shirt.

This means you can take fewer clothes on your travels and, more importantly, buy fewer clothes. Traveling sustainably also means that you are actively helping to reduce waste caused by overproduction. Did you know that the fashion industry is the second most polluting in the world?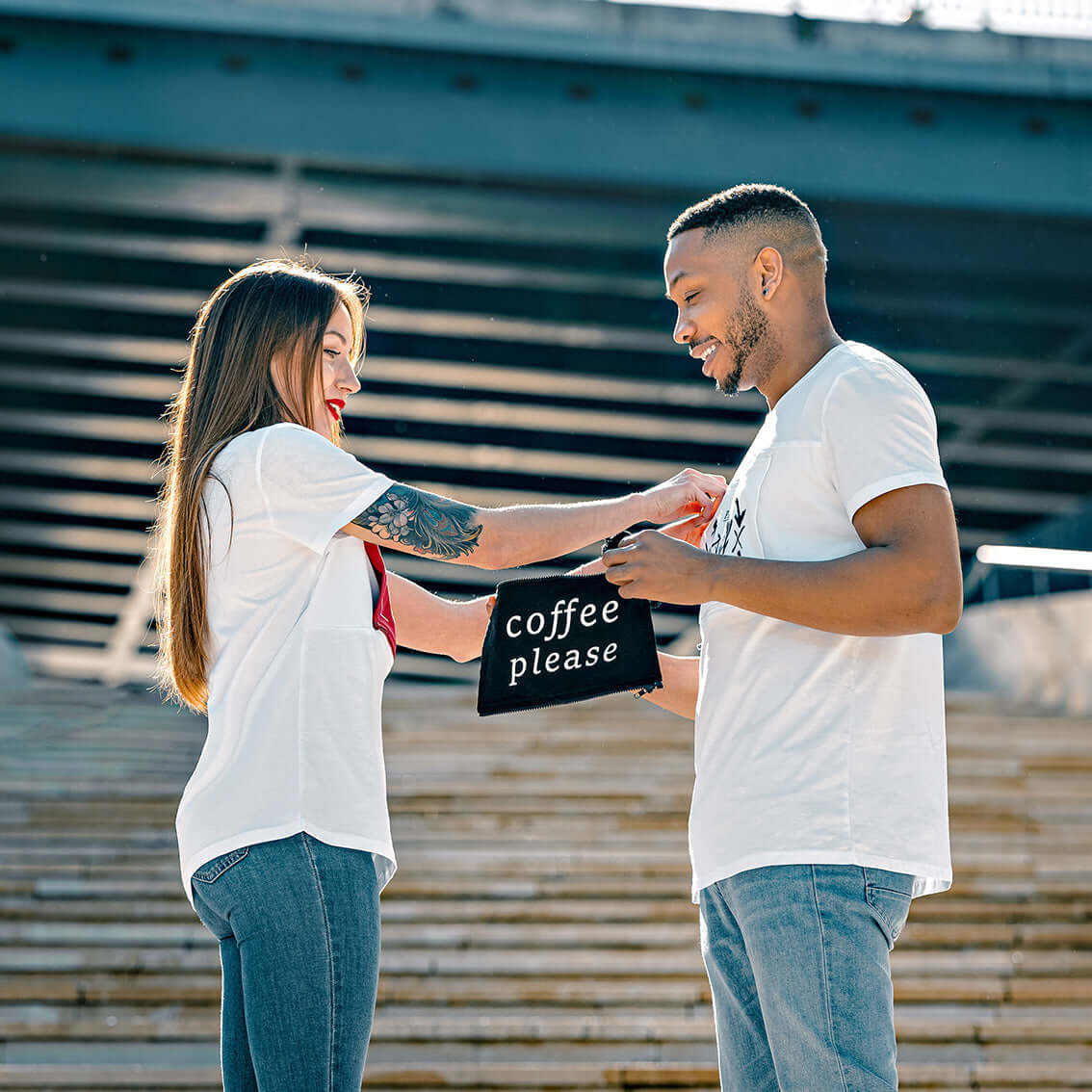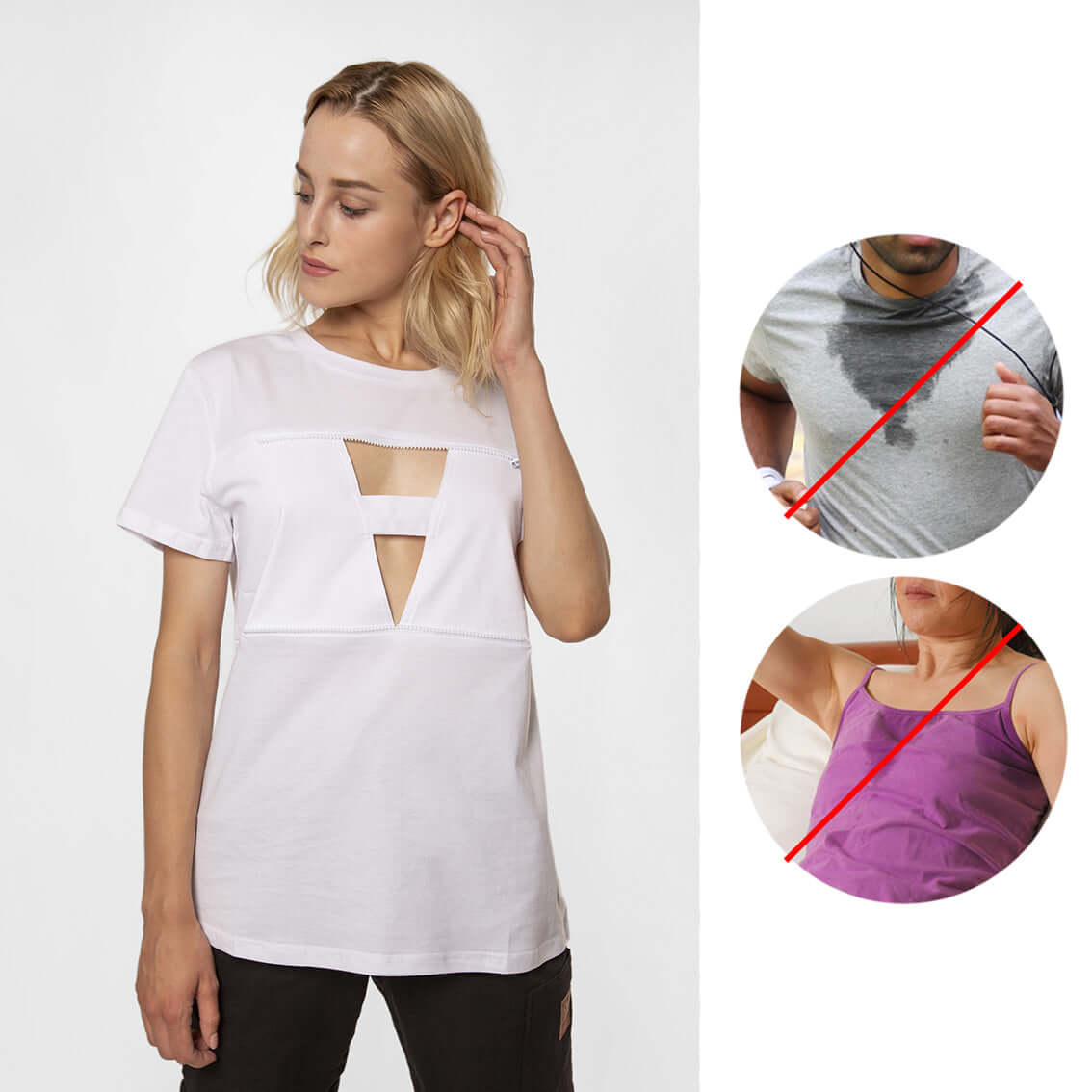 Designed for high breathability
The chest area of the t-shirt is specifically designed to perform multiple functions. Two layers of cotton and a special central opening allow MULTI Shirt to absorb sweat, let heat escape and fresh air come in.

MULTI Shirt will keep you cool even on hot summer days: thanks to its special design, you won't end up with sweat stains on your t-shirt, and your wanderings will be much more pleasant!

This unique ventilation system allows you to go out in the morning with your MULTI Shirt on and be sure that you'll be prepared to cope with it if the temperature goes up.
Perfect for travel
In certain situations, wearing a bra for many hours might cause discomfort to women. MULTI Shirt comes handy in these situations too: thanks to the double layer on the chest area, women can wear this innovative travel t-shirt without a bra, confident that no one will notice.MULTI Shirt enhances comfort for men too: imagine you have a journey of many hours ahead, or that you have to sleep on a plane, on a ship or on a bus. Feel comfortable and confident with your MULTI Shirt on!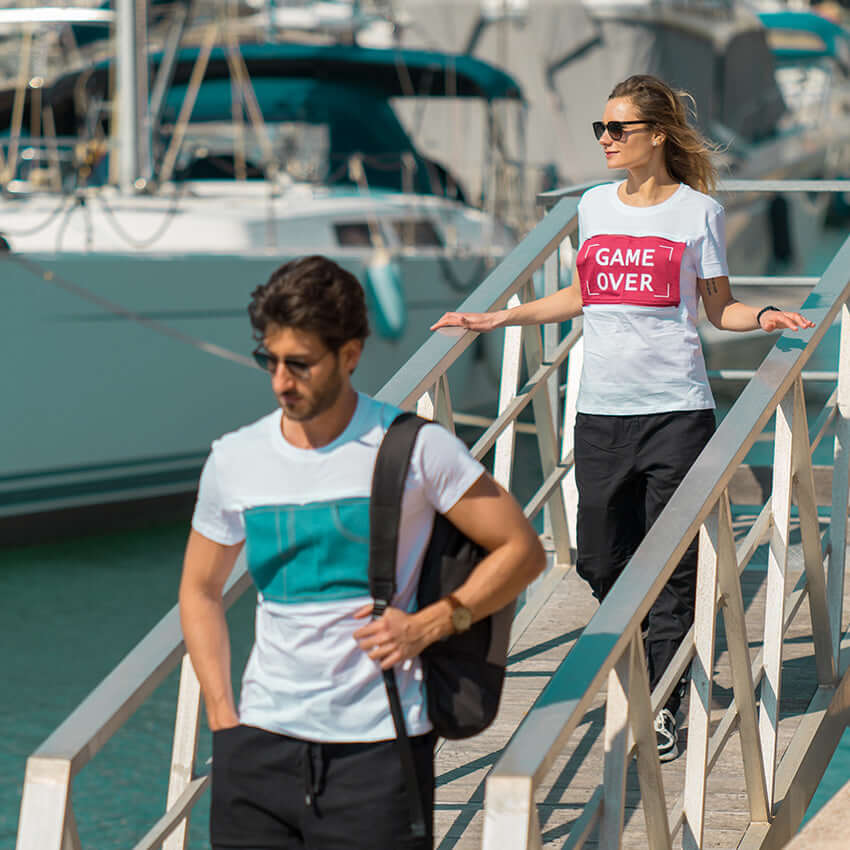 Friendly to your skin and the environment
MULTI Shirt is made of cotton - a 100% natural, renewable, biodegradable and naturally hypoallergenic fabric.
This gentle material, combined with a functional design, makes this sustainable t-shirt soft to your skin and respectful of the planet.
Versatile like no other
The versatility of this patch shirt is truly unique:

• You can change the patch whenever you want, to match it to your outfit or… your mood!
• You can wear the t-shirt without the patch to ensure great transpiration to your skin
• You can even shorten the t-shirt, for an unconventional look: combine the zippers and be unique!

Anyway you choose to wear it, MULTI Shirt is the sustainable travel t-shirt that will revolutionize the way you travel.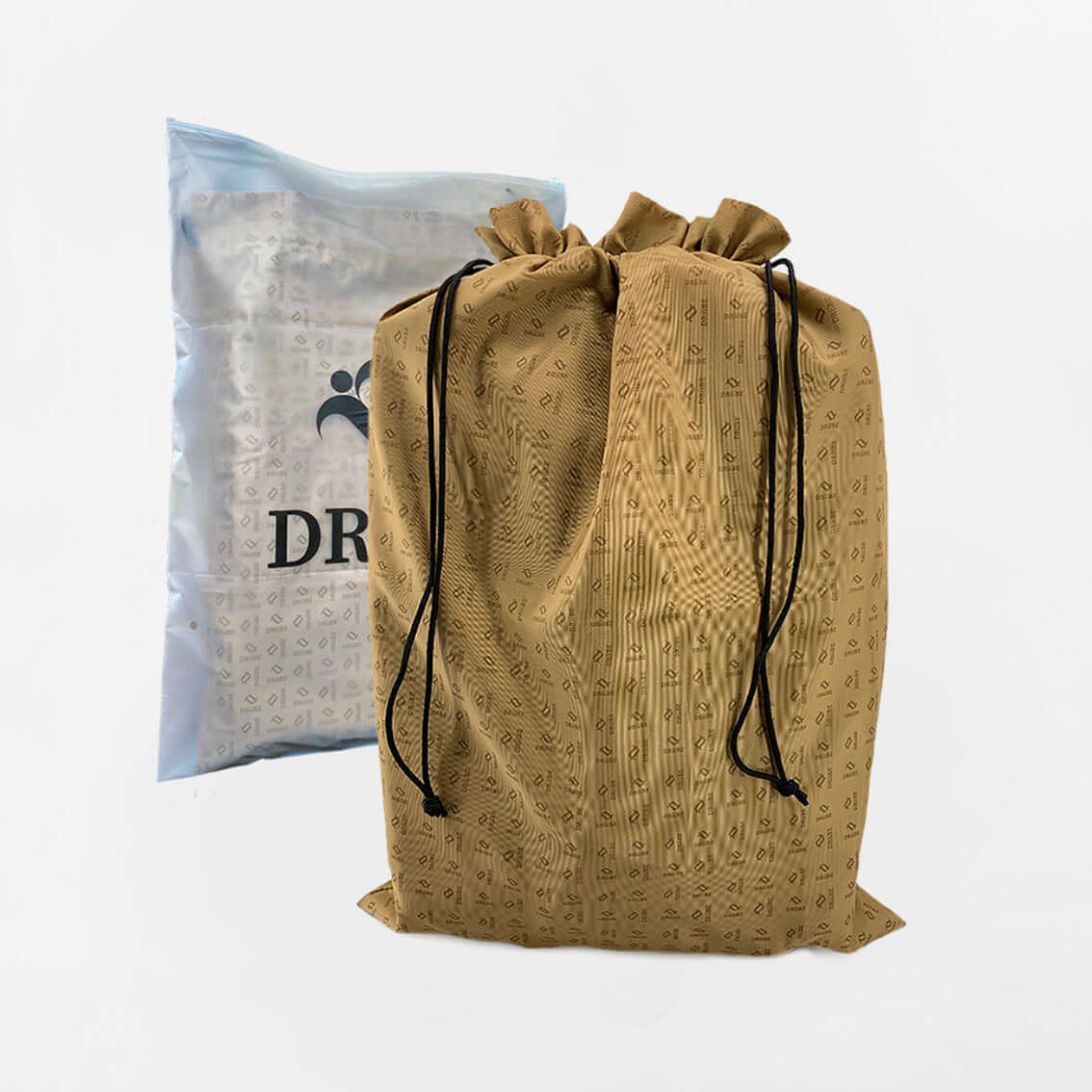 Elegant branded packaging
Are you thinking of giving MULTI Shirt as a gift to someone special?
Like all DRiiBE products, MULTI Shirt will come to you in our exclusive and elegant packing bag.
Perfect for a gift but also handy for organizing your stuff while you travel.